All design will eventually become trash, and trash makes way for new design. In trash, however, there is value.
My MFA thesis project explored that value through a body of design experiments incorporating waste into design, along with principles for rethinking waste and writing about the aesthetics of trash. Trash is a record of the life of an object—its origins, process, use, and impact, the things the designer can and cannot control—and therefore represents what is most human about design.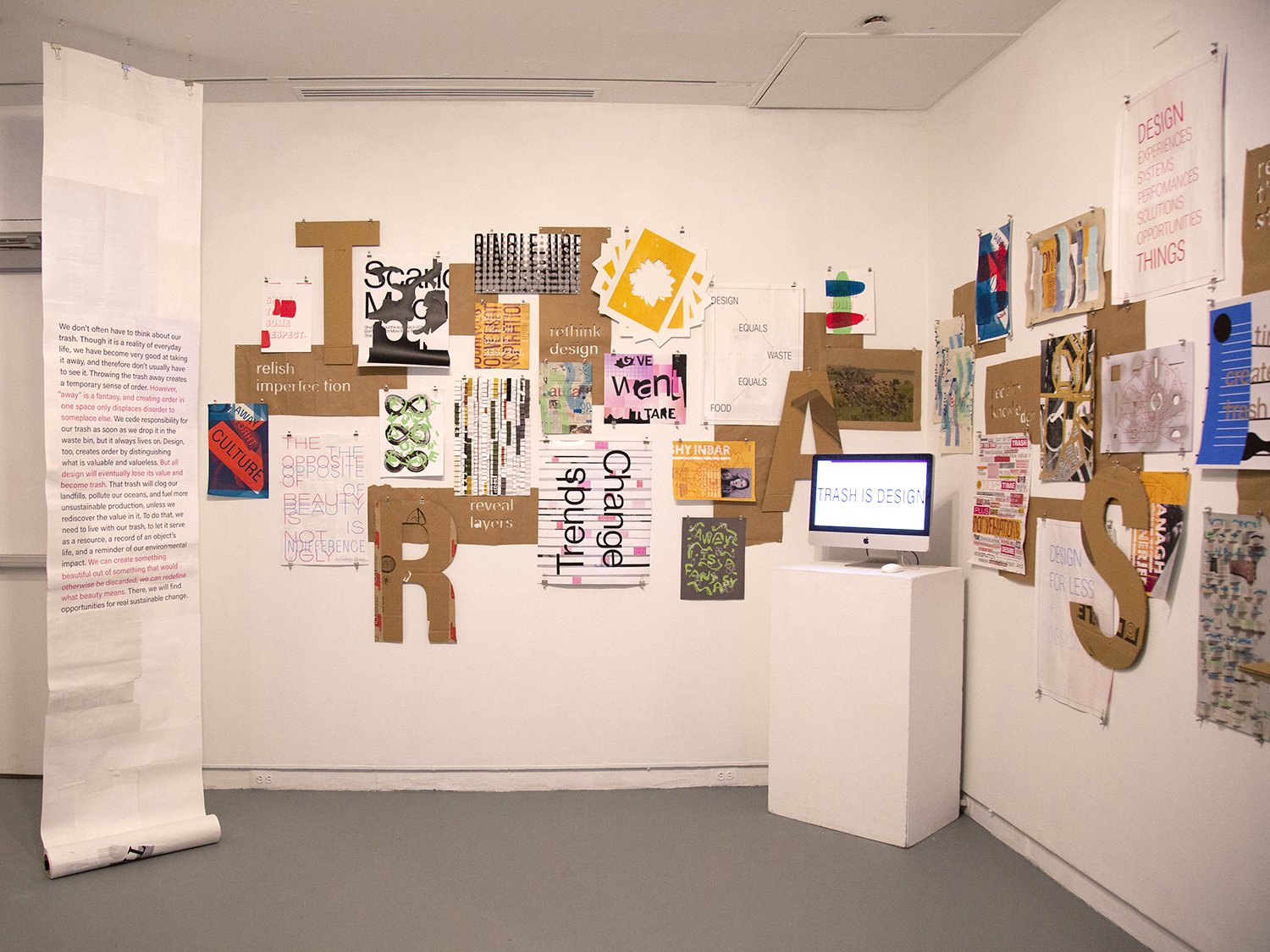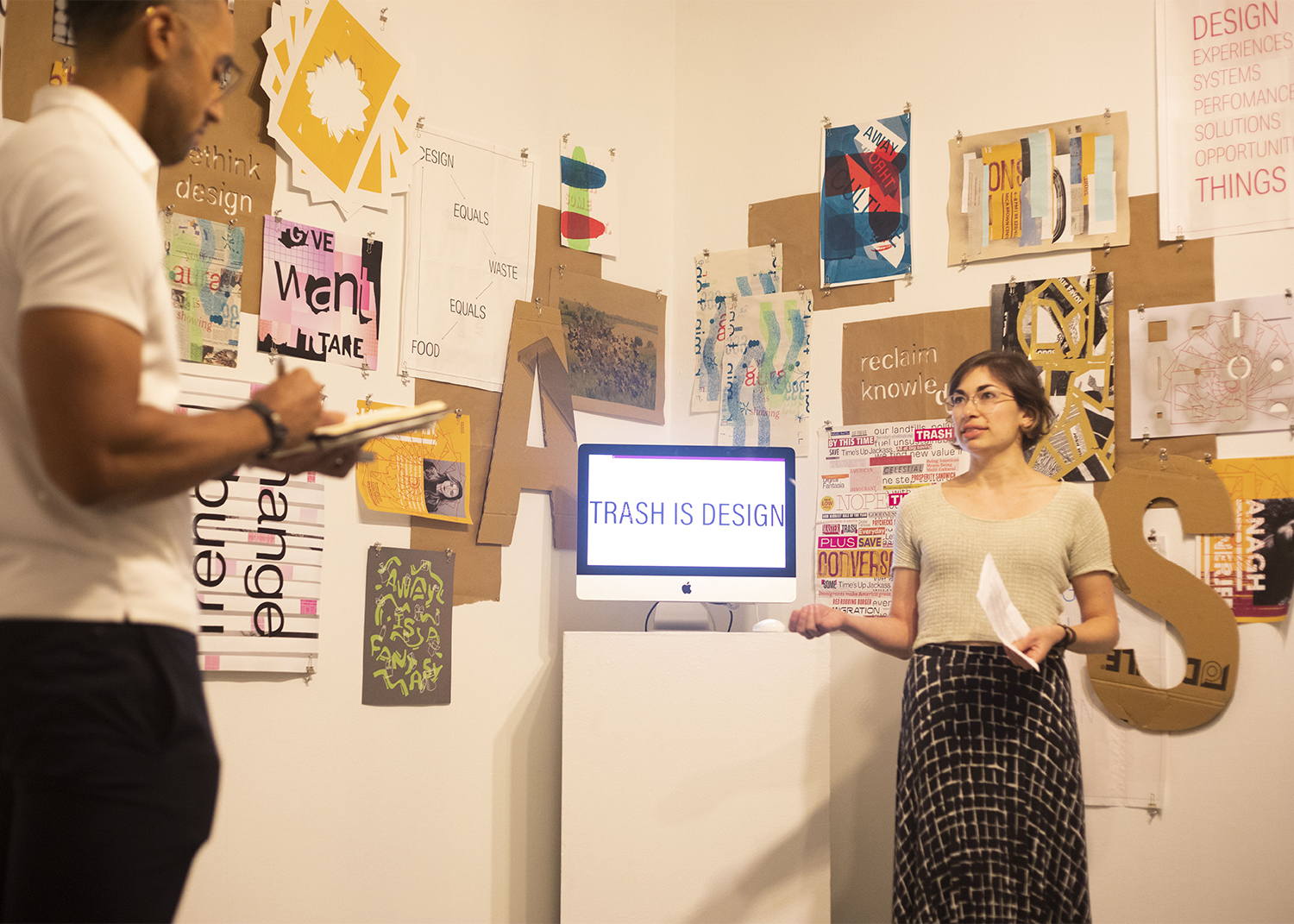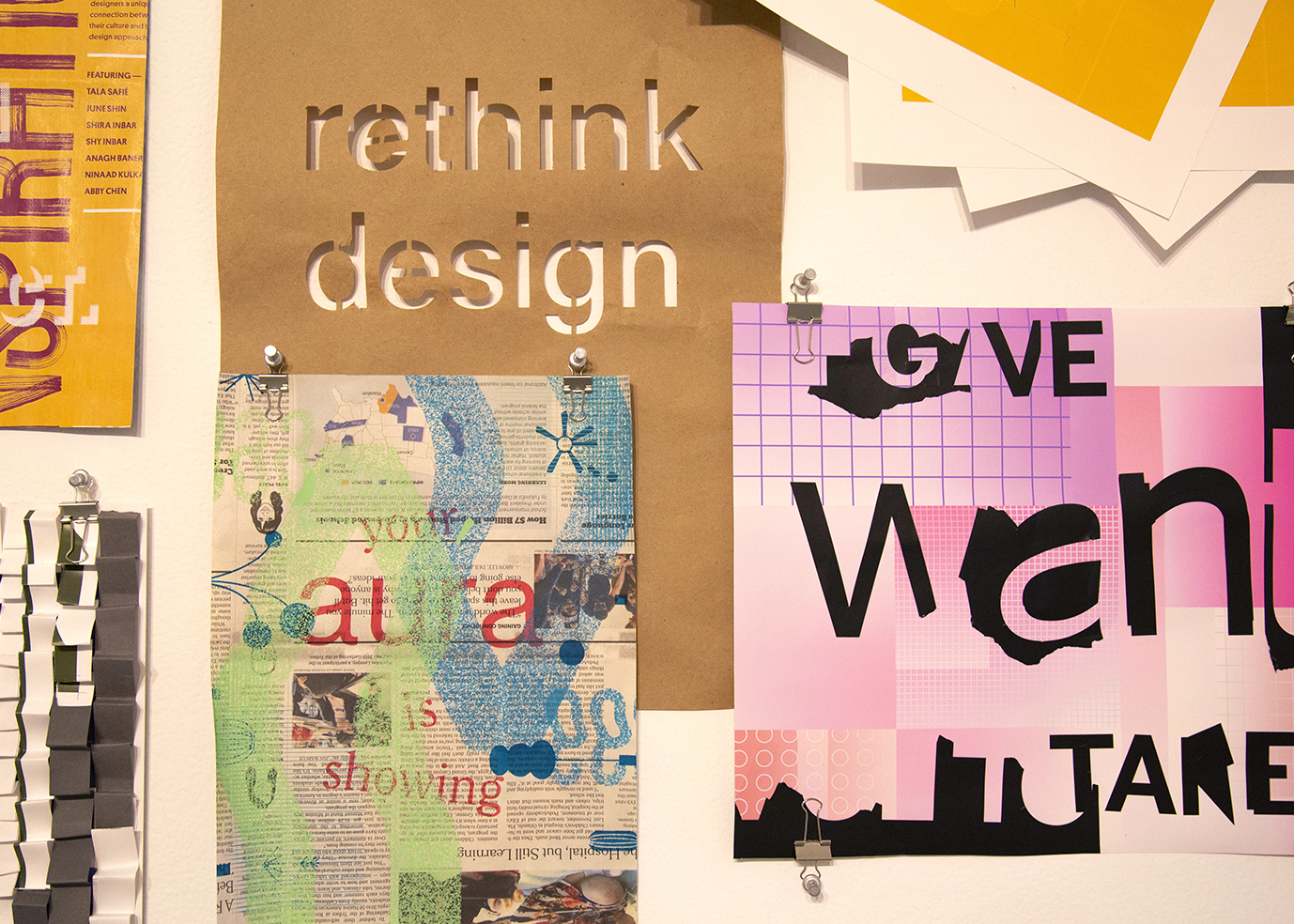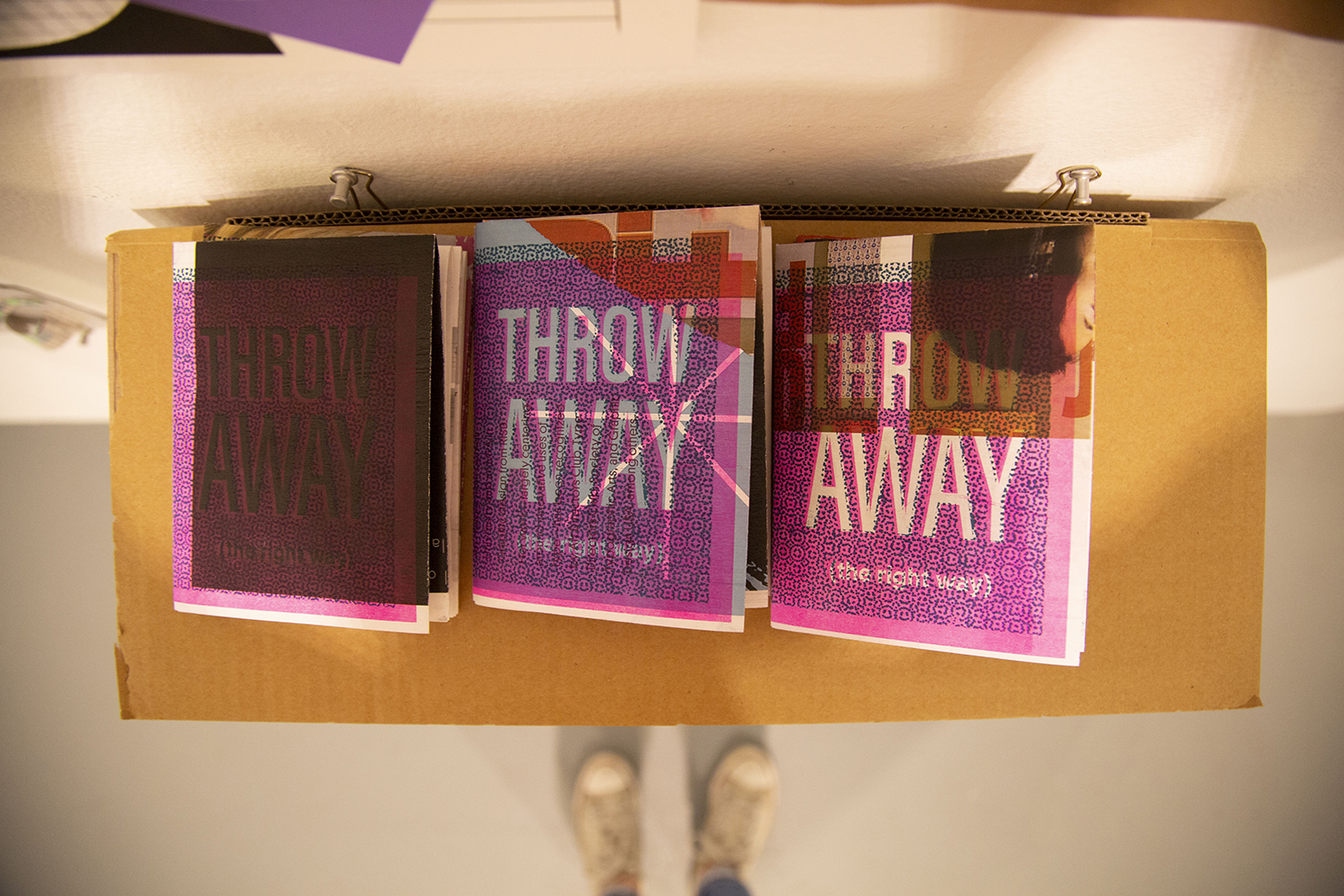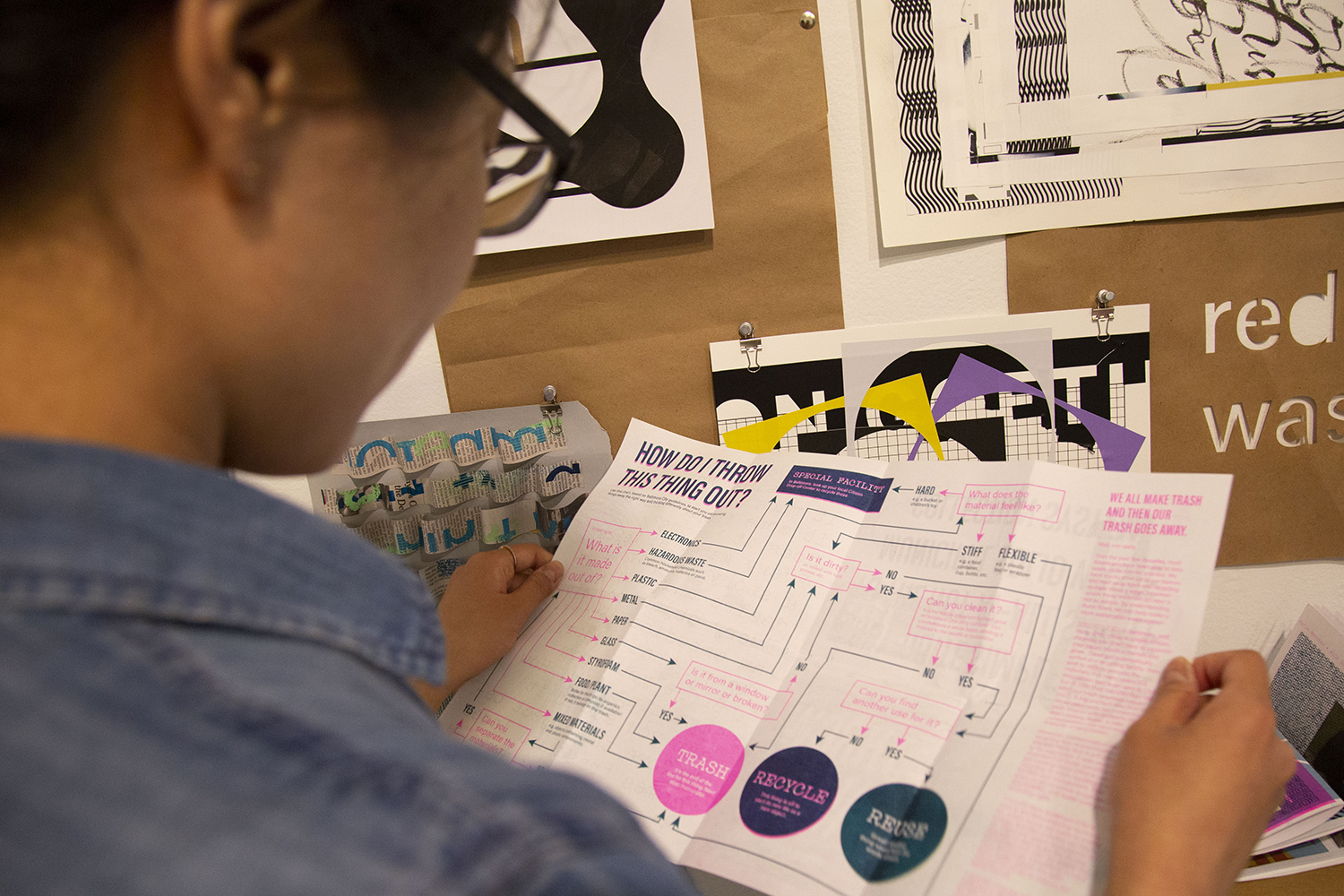 Exhibtition elements included screen prints, digital prints, collages, die cuts and risograph prints, all incorporating trash generated in the graphic design MFA studio, much of it during the thesis show installation. Additionally, I designed a website to contain several "trash design" principles and allow users to have an interactive experience that will lead to new ways of thinking about design and trash. The website can be explored here.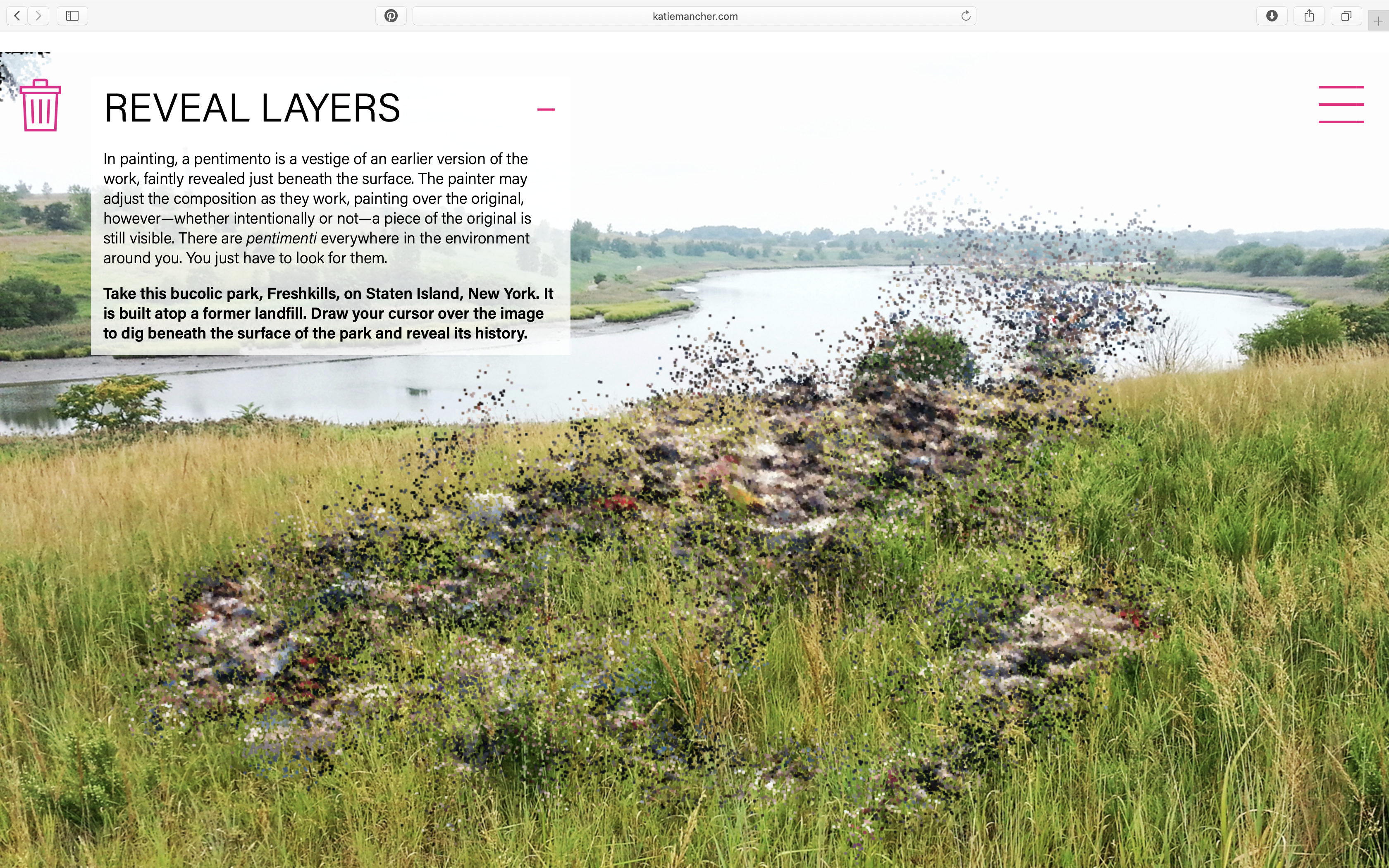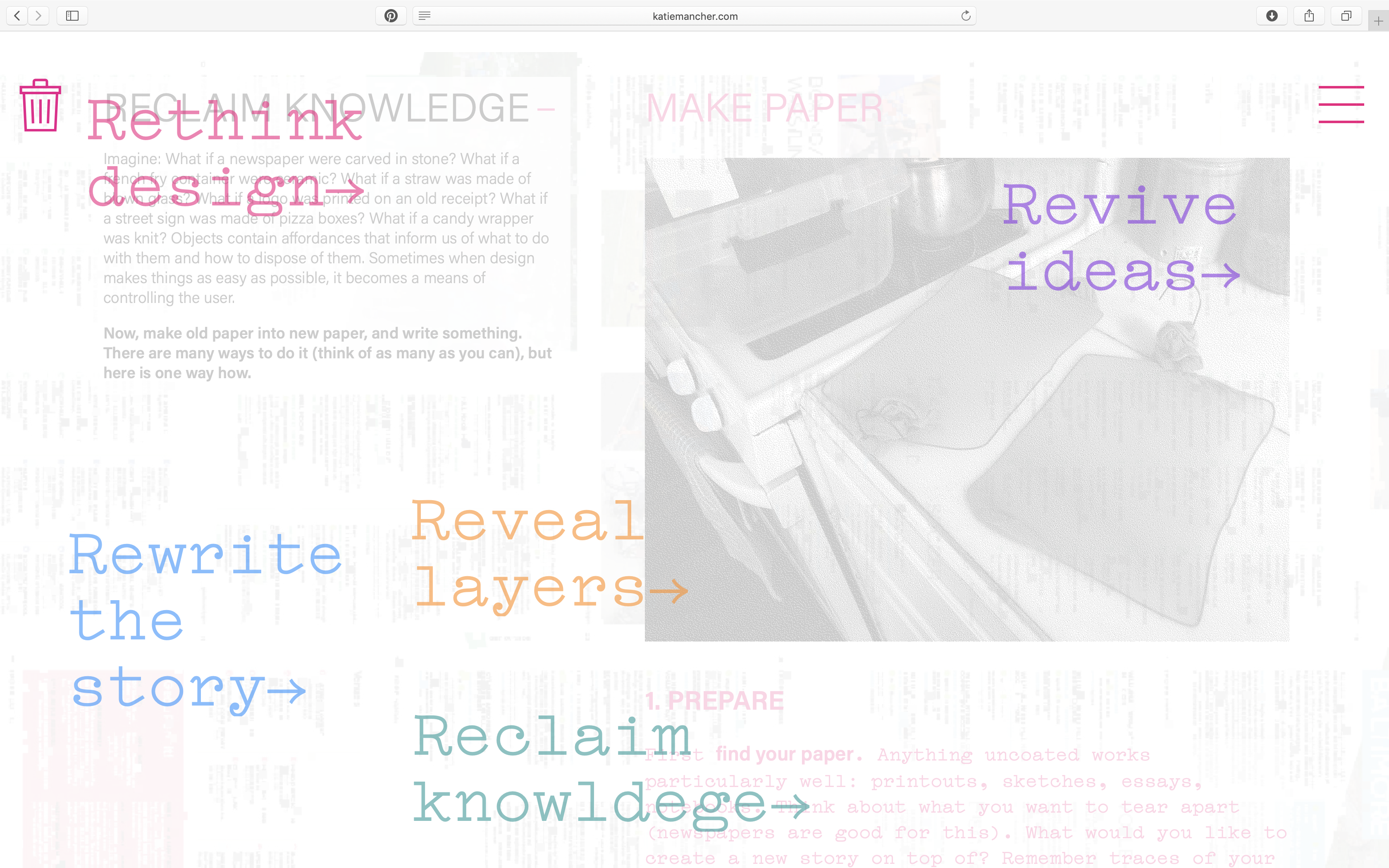 In developig my thesis, I engaged in a wide range of research and creative experimentation, from sorting trash collected by Mr. Trash Wheel to looking at artists who create work with trash to making my own recycled paper and imposing rules on myself for repurposing my own waste in creating new projects. I developed a performance, publication, and products to explore these ideas, among other experiments. I designed a 168-page thesis book that contains all my research and process, along with my thesis essay and final designs and exhibition.